[display_podcast]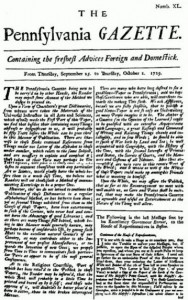 I was recently in London and had the good fortune to interview and enjoy afternoon tea with Lucy Inglis, who is the author/publisher of Georgian London.
Lucy and I met on Monday, April 18 at Blacks in Soho, London, and we talked about eighteenth-century London, crime, and the perception of Americans by Londoners during this time. Lucy is currently finishing up a book about Georgian London, so she also gave a sneak preview of what we will learn from the book when it is published by Penguin in the spring of 2012.
Click on the audio link associated with this post to hear my interview with Lucy, and then don't forget to visit her website at www.georgianlondon.com.