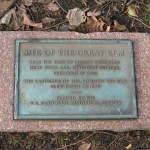 If you are vacationing on Cape Cod and want to add some early American crime to your dining experience, visit the Old Jailhouse Tavern in Orleans, MA.
The current restaurant and bar is in the former house of town constable Henry Perry. Early in the nineteenth century, Perry used his spare front bedroom to hold law breakers overnight until they could be transferred the next day to a more secure jail up the Cape. Because the criminal justice system in early America was not fully developed, the houses of local constables often served as holding places for offenders until they could be handled in a more formal manner.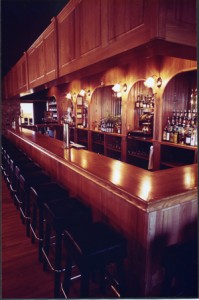 While early American criminals probably did not take pleasure in their stay at the Perry house, I had an enjoyable meal with my family and friends at the Old Jailhouse Tavern last fall. Today, the walls of Perry's house form the tavern section of the restaurant, which offers a beautiful oak bar. Polished jail cell doors frame the interior entryway to the tavern and heighten the restaurant's historical association with early crime. The atmosphere is comfortable and casual, and the menu offers typical American and New England fare. They even sell t-shirts with the restaurant's jail-themed logo on them.
The Old Jailhouse Tavern is located at 28 West Road in Orleans, Cape Cod, Massachusetts off of the Mid Cape Highway/Route 6. It is open year-round for lunch, dinner, late-night snacking, and Sunday Brunch. No reservations are required, although I suggest calling ahead for seating during high tourist times (Phone: 508-255-JAIL).
Note: I am always on the lookout for places and events involving early American crime. Please share any that you know about in the Comments or contact me.